Professional tents, shelters and accessories for fire, rescue, medical and military use
NIXUS | HIGH PRESSURE  – Heavy duty professional inflatable tents for the harshest conditions
NIXUS HP are the strongest inflatable tents in the world! The 15cm diameter beams are pressurized to 8 bar and their strength is comparable to metal tents with one huge advantage – they can be packed into a compact package, inflated in minutes and the construction will not be damaged even in the most extreme weather.
NIXUS HP tents are available in many models and sizes from 3.5m to 12m in single or triple RIBS versions. Many of our high-pressure solutions are internationally patented. High pressure tents are not sensitive to temperature fluctuations!
NIXUS | ERA (Efficient Roof Angle) is the only modular high pressure tent with angled beams, offering geometry with more vertical sidewalls and better internal space efficiency. ERA is a great concept for decontamination tents too.
NIXUS | PRO is a modular high pressure inflatable tent system for extreme weather conditions, possible to be combined with X-module into open space X-system. PRO is a good solution for fast deployable command posts, as well as long term accommodation.
NIXUS | RIBS is a high pressure pneumatic hall of large span, using patented RIBS technology (Rigid Inflatable Beam Structure). It is combining advantages of rigidity of solid structure halls with installation and transportation flexibility of inflatable halls.
NIXUS | ISO creates a modular roofing of the space between containers. The high pressure inflatable beams are attached to the containers by a universal console system. After the installation of the front walls, a compact, multi-purpose enclosure is created.
NIXUS | LOW PRESSURE  – Traditional inflatable tents
NIXUS LP are reliable inflatable tents for a wide range of applications. We produce inflatable beams in three different systems from modern materials based on PVC or TPU according to their prospective use as heavy military tents, fast deployable fire tents or light rescue and medical tents.
Tents are available on request with accessories such as automatic pumps, sun visors, inserts, air conditioning and lighting. The basic width of the low pressure PGK tents is from 4.6 m to 6.0 m.
NIXUS | PGK represents a line of traditional low pressure inflatable tents with single-layer PVC beams with a diameter of 30cm. They are usually inflated by an electric pump and are widely used in military and field hospitals and firefighters.
NIXUS | PGK-L/T are lightweight low pressure tents with a smaller beam diameter of 25cm. The material of the beams is TPU-based, with the PGK-T beam being single-layered and the PGK-L beam being double-layered. Tents are primarily intended for rapid deployment.
NIXUS | LITE is a lightweight inflatable tent of the basic category, for use as a light roofing for service, for first aid courses or for promotional events. They use the same principle of double-layer beams as PGK-L tents, with a simple roof part.
NIXUS | METAL FRAME  – Fast deployable tents using aluminium foldable frame
NIXUS MF is a category of fast-folding tents whose construction consists of a sophisticated aluminum frame. The whole frame is connected into one functional foldable unit, so there is no risk of loss of components or fasteners. All components of the construction are made of AW6061 anodized aluminum, distinguished by low weight and high durability. The roof part, which is packed in a separate bag, hangs up during the unfolding of the structure and then stretches. The whole set up takes only a few minutes, resulting in a light but firm tent for professional use.
There are two models called EXO and ENDO, different in the way the tent roof is attached. The width of the tents is 6.0 m, the length is variable.
The EXO model is characterized by a folding structure, assembled into one unit, and a suspended tent, firmly stretched between the structure and the ground. We recommend attaching a sun visor to the top of the structure, which will hide the frame and at the same time create a shielded air layer.
EXO tents are available in a width of 6.0 m and length modifications, depending on whether the segments are 2.0 m, 2.5 m or 3.0 m long.
The ENDO model is a sibling of the EXO model, having the same folding construction, assembled into one unit. The roof is attached to the top of the structure, which gives the tent as a whole significantly higher resistance to snow. Therefore, we recommend this model as the winter version of the EXO model, while it is possible to use an identical frame.
ENDO tents are available in a width of 6.0 m and same length modifications as EXO.
NIXUS | RESCUE EQUIPMENT  – Inflatable boats, paths and flexible tanks
NIXUS also includes professional accessories and equipment for firefighters and rescuers. The same team of people in ZEPELIN, together with tents, constructs and manufactures berms, flexible bags tanks for water, as well as harmful substances and fuels. The specialty is water transport bags designed for transport in the pod below the helicopter. Inflatable boats and footbridges are a separate category.
We also supply equipment for decontamination tents, electrical and air conditioning equipment and accessories for accommodation tents.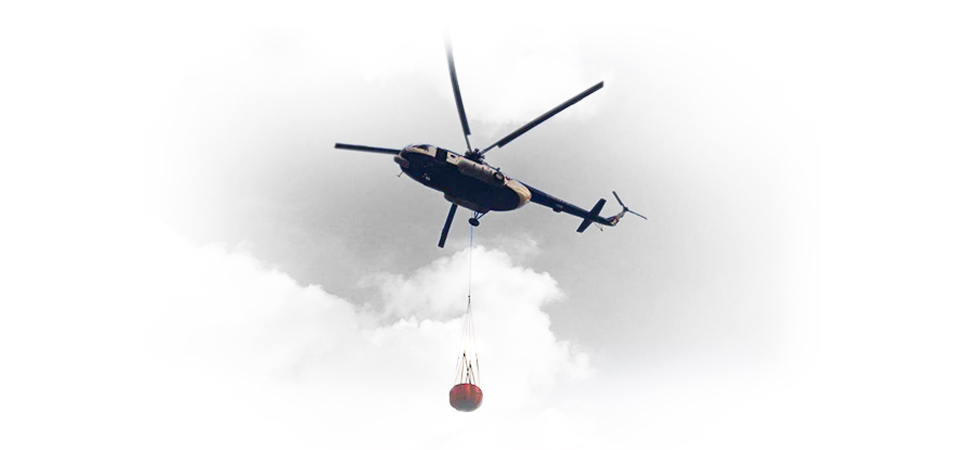 Three different types of inflatable products to rescue people in water, in mud, or after breaking through on ice. The vessels are based on TPU mattresses with dropstitch technology in combination with inflatable tubes or fastening elements. They are products you can rely on!
Waste collection tanks and transport bags under fire-fighting helicopters, flexible drinking and waste water tanks, fuel and chemicals for the military, farmers' slurry tanks and many other useful products made of modern PVC, EVA and TPU-based materials.
A wide range of accessories and equipment for all types of products – heating, air conditioning, electrical wiring and lighting, tent floors and furniture, water heaters and decontamination solution dispensers, showers, berms and pumps, roller tables, monitoring equipment, masks and decontamination suits and many other useful equipment.
Fill short form to DOWNLOAD brochure full of ZEPELIN products.
Do not be afraid to be spammed. We will only send you a newsletter time to time, when announcing new interesting product or article.