Modern air sealed inflatable tents, objects and furniture for events and advertising
AXION | TENTS –  SEALED INFLATABLE TENTS FOR EACH KIND OF EVENT
Whether you are going to a festival, promotional tour with your products, or just want to make your showroom special. AXION sealed inflatable tents are the right solution for you.
Custom printed tents of various sizes, shapes and variations will cover and at the same time become a teaser at every event. Choose from a wide range of inflatable tents that can fit into a passenger car and will certainly not remain unnoticed after inflation. And that's the point!
BUDGET FRIENDLY BASIC MODEL OF PROMOTIONAL TENT
LIGHTWEIGHT INFLATABLE TENT USING SMART INFLATION SYSTEM
WIND RESISTANT INFLATABLE EVENT TENT
SPIDER DOME FOR BIG EVENTS
WIDE SPACE HEXAGONAL INFLATABLE TENT
AN OPEN SPACE TRIANGULAR SHADE
UNIQUE ANGULAR INFLATABLE TENT
AXION | SHAPE –  SEALED INFLATABLE EVENT OBJECTS
Ideal solution for races, competitions, trade shows but also for showrooms, shops and events. A large selection of shapes such as arches, cylinders, bottles, cans and more provide the perfect area for your advertising.
Compared with standard inflatables, sealed inflatable objects have better weather resistance, better stability, no risk of collapse and no noise due to blowers (continuous inflation). So they fit practically anywhere.
INFLATABLE ARCH FOR EACH KIND OF EVENT
ROUNDED SHAPE PNEUMATIC ARCH
THE MOST FLEXIBLE INFLATABLE ARCH ON THE MARKET
STABLE INFLATABLE TUBE FOR EVERY EVENT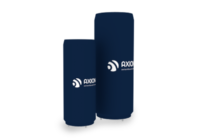 PNEUMATIC INFLATABLE CAN IN ITS REAL SHAPE
SEALED INFLATABLE BOTTLE REPLICA
RECTANGULAR INFLATABLE EYECATCHER
HIGH PRESSURE INFLATABLE POP-UP DISPLAY
INFLATABLE BUOYS FOR WATER SPORT EVENTS
AXION | FURNITURE –  INFLATE  YOUR PROMO WHEREVER
Why should you use the same furniture that everyone has, when you can have your own and unique one? In addition, you can blow it out and move it in compact bags at any time.
Be original with AXION sealed inflatable furniture and choose from our tables, seats or desks.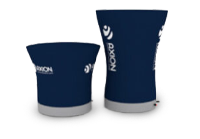 STABLE INFLATABLE TABLES FOR EVENTS AND CATERING
AN INFLATABLE PROMOTION DESKS
ORIGINAL AND UNIQUE INFLATABLE PROMO SEATS
DESIGN INFLATABLE EVENT FURNITURE
Besides to electric pumps, you can inflate your tent by using accu pump or hand pump within 10 minutes. Even in a case you only have a standard electric pump just inflate it next to the electric grind and move inflated anywhere.
All sizes of each AXION model can be connected together by tunnel, so a tent village can be created. More over, some sizes of different AXION models can be interconnected by tunnels too.
HIGH QUALITY TPU SEALED TUBES
All AXION products are using 250mic seamless TPU bladder tubes ended by using HF welding technologies. All bladders are accommodated in strong 500D HT polyester, so the whole inflatable structure is rigid, but still flexible in a wide temperature range from cold FIS SKI events to the hot DAKAR RALLY.
Patented one way central inflation system provides a luxury of one point inflation with perfect control of inflation from chamber to chamber. It also provides easy detection of eventual air leak. Smart inflation system is now included in most of AXION models.
Never ending dilemma – should you order artwork to face inside or outside the tent? No problem with AXION inflatable tents – all walls are reversible. You can also get double walls with an opaque layer inside, panorama walls, section walls and more.
Stay within your budget and get more than one roof for the inflatable structure. The simple zip-off system will allow you to change your roof anytime for the different design if you re-brand or using same inflatable structure for more brand campeigns.
In comparison to metal structure tents there are no dangerous rigid components. In comparison to the old fashioned inflatable tents with permanent blower, sealed inflatable tents or also so called pneumatic tents are independent of power grid. AXION is one of the safest pneumatic tents on the market. Tested for up to 100 km/h and certified for 60 km/h, it can withstand the most extreme of weather conditions. The structure is very flexible and will keep those in the tent safe during strong winds. AXION is designed to bend and twist with the wind and back to its original shape.
As we do not buy premade goods from far East but produce them ourselves completely, it is easy for us to print on each tent, shape or furniture upon demand. For our products we use the newest technology for dye sublimation printing, as well as, automatic cutting and welding.
Packed in an original trolley bag*, each AXION tent can be easily transportable in any personal car. This is a great advantage of inflatable tents in comparison to metal tents, especially when you consider useful area the AXION inflatable tents provide.
* Most AXION tents are packed in an original trolley bag . The Biggest tents are packed in PVC bag due to their volume. AXION Easy tents are packed in standard fabric bag (Possibility of upgrade to trolley bag for extra charge.)
Take an opportunity to use an internal illumination in the AXION Shape products (tubes, arches…) or in tables. Both 230V plug or 12V unplug systems are available in white or RGB version. Thanks to using modern flat LED sources connected to compact click-in Li-Ion batteries, an illumination of AXION products is easy to be used and effective for any night event.
FULLY SERVICEABLE BY USER
It is a life. Usually you get some damage at the moment, when you need your product up. If there is ever damage done, a repair kit is available almost for all AXION models. Thanks to the easy zip-in system, any user can repair or change the inflatable tube onsite within a few minutes without having to send the object out for service!
Fill short form to DOWNLOAD brochure full of ZEPELIN products.
Do not be afraid to be spammed. We will only send you a newsletter time to time, when announcing new interesting product or article.